Conceptual art by Dennis Ryan "Breathe"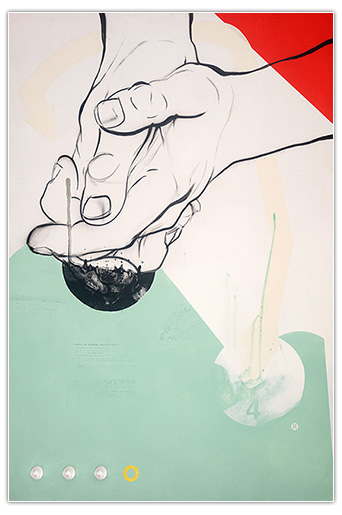 More information on "Breathe" painting
Title:

Breathe

Medium:

acrylics, Isopropyl alcohol, dish soap bottle nipples, ink

Substrate:

primed wood panel

Dimensions:

32 inches (.81 meters) wide by 48 inches (1.21 meters) high

Principles of art:

unity, emphasis, contrast, pattern/rhythm

Elements of art:

shape, line, color

Concepts:

OCD — counting, cleaning
Time consumption
Atmosphere
Consumerism
Waste




The limited run giclée prints below were made for and shipped to The OCD Project, a show filmed in California. Only 25 of each are available for reproduction from the show. The run is limited and is selling out at $1000 each. Prints are archival and printed to-size on primed, stretched canvas. Contact us for availability.
Click on an image for more information.