Fine art by Dennis Ryan "Hooked"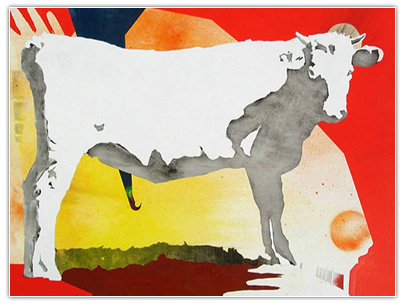 More information on "Hooked" painting
Title:

Hooked

Medium:

oils, acrylics, lacquer thinner, Liquin, spray paint

Substrate:

primed wood panel

Dimensions:

32 inches (.81 meters) wide by 24 inches (.61 meters) high

Principles of art:

unity, emphasis, contrast

Elements of art:

space, shape, line, form, color

Concepts:

Phobias — Agoraphobia, Mysophobia, Meningitophobia, Chiraptophobia
Factory Farming
Mad Cow
Desolation
Recluse
Existentialism

Have questions or comments about this artwork? Click here to contact the artist now.
Frequent updates, news and tips (usually on art and OCD) from the artist on twitter.com/kickthefaucet.

New

exclusive snippets about upcoming shows, occasional sketches and pictures on facebook.com/kickthefaucet.