Fine art monoprint self portrait "Dennis Ryan"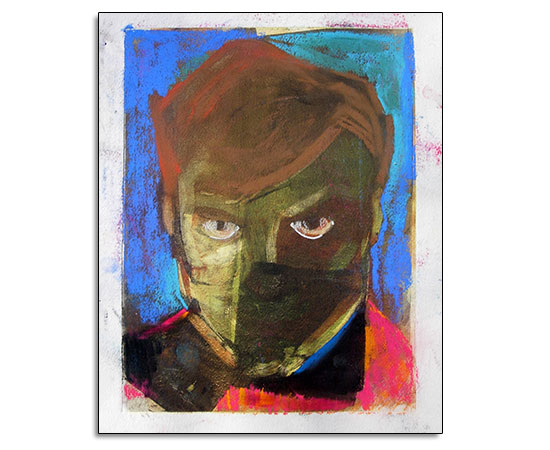 More Information on "Dennis Ryan" Monoprint
Title:

Dennis Ryan

Medium:

Rembrandt soft pastel sticks, thinned oils pressed on soaked wet paper

Substrate:

Reeves BFK 100% rag cotton archival paper from France

Dimensions:

Approximately 1 foot (.30 meters) wide by 1½ feet (.46 meters) high

Principles of art:

balance, emphasis, contrast

Elements of art:

space, value (tone), shape, line, color

Concepts:

Self portrait
Self perception
Emotion
Mood

Have questions or comments about this artwork? Click here to contact the artist now.
Frequent updates, news and tips (usually on art and OCD) from the artist on twitter.com/kickthefaucet.

New

exclusive snippets about upcoming shows, occasional sketches and pictures on facebook.com/kickthefaucet.